When it comes to heart health, most people will not necessarily go out of their way to deliberately learn about it. Unless, something goes wrong, or they are told by a healthcare professional that something is, indeed, wrong. That is when they start to pay attention to cues and signs they should have noticed and listened to. The truth is; this tireless little pump that keeps the blood flowing in our bodies, does get tired, at times. And, we should not have to wait until it starts to struggle, in order to start taking care of it. That being said, given that February is Heart Health Month, we can't think of a better occasion to raise awareness to this important organ of your body and how to take care of it well.
So, how do I keep my heart healthy?
The answer could be broken down to three simple things: nutrition, exercise, and sleep. It sounds pretty basic, doesn't it? There is more to that, however. Genetics do play a great role in how well or not well our hearts function, not to mention that they shed some light on the future of our health, and therefore the quality of our lives. But, even the work of genetics can be reversed or delayed, with awareness and healthier habits. We, often, hear the phrase 'heart-healthy diet', but what exactly is that? What nutrients does the heart need to stay healthy and defy some of the work of genetics and aging?
A heart-healthy diet consists of: Portion Size Control, Whole Grains, Fiber, Omega-3 Fatty Acids. And, less Saturated Fat, Trans Fat, Sodium and Sweets.
Does supplementing those needed nutrients help us get heart-healthy without having to worry that we may not be getting enough?
Absolutely! There are fantastic wellness products that provide your heart with the nutrients needed for cell production and healthy continued performance. It is highly advisable to consider professional-grade wellness products when choosing supplements, because the quality of the supplement, will translate into the quality of the nutrients you are getting, and will determine the added benefits they will bring your body. Here are a few pharmacist picks to consider taking. We recommend you contact your pharmacist and let them know which medications and supplements you are currently taking, in order to help you with an elaborate nutrient plan to get you healthier and better.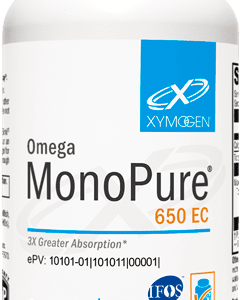 Ideally, a person should be eating fish 3-5 times a week in order to ensure they are getting the optimum amount of Omega3 Fatty Acids. But, realistically, that is not always the case. That is when a good fish oil product comes in! Omega MonoPure Fish Oil wellness products are backed with patented research, and each of them have added benefits to aid different functions and organs of your body, not just the heart. Talk to your pharmacist about which one would be best for you.
We could, honestly, talk about the multitude of benefits of CoQ10 to your body in a completely separate blog piece, but when it comes to heart health, CoQ10 is perfect for cell production, energy, antioxidant activity, as well as painting healthy blood sugar balance!
Magnesium is so full of wonders for the body that science is still yet discovering every day. Magnesium can be found in whole grains, leafy greens, nuts, legumes, and other food sources. But, for a complete dose meant to maintain heart health, consider Reacted Magnesium as source of providing of this amazing nutrient.
L-Carintine has been known to use the fat your body consumes to boost metabolism and fuel cell production. Talk about double benefits awesome benefits in one supplement! Learn more about this awesome supplement here.
Last but not least, Bergamot BPF regulates your Cholesterol levels, and improves your arterial health and elasticity. It works well in conjunction with CoQ10 to enhance its levels and maximize its benefits.
We cannot stress enough how important it is to take care of your heart, after all it is the organ that pumps life into the rest of your body. Providing it with the needed nutrients is not so much an act of self-care, as it is an act of maintaining life and honoring the quality of it. If you are not sure which heart health supplements to consider, consult with your pharmacist about which ones would work best with your current medication and supplement plan. Always remember, your pharmacist is the easiest healthcare professional to reach, you can count of them to help!