Coronavirus Updates and Information
The first step in being prepared is being informed and tracking updates from trusted sources. Therefore, as your partner in health, Welltopia Pharmacy will post news updates, health recommendations, and expert answers to commonly asked questions regarding this rapidly evolving situation.
National Updates
Proton Pump Inhibitors Tied to COVID-19 Risk
Newly Developed Vaccines Protect Against COVID-19 in Macaques Study

The U.S. surpasses over a million diagnosed cases of COVID-19 according to a tally by Johns Hopkins University. 
A study by the National Institute of Health (NIH) shows that treatment with the antiviral drug Remdesivir developed by Gilead Science Inc. has reduced lung damage & disease progression in monkeys with COVID-19. Note: The U.S. Centers for Disease Control and Prevention (CDC) notes that currently there are no FDA approved drugs to treat COVID-19.
An expert panel assembled by the NIH recommends against the use of Hydroxychloroquine and Azithromycin by doctors to treat COVID-19 patients pending definitive clinical trial data. 
In addition to respiratory issues, COVID-19 patients are in danger of blood clots based on clinical observations and new studies. 
According to several studies, the virus strain which causes COVID-19 can remain in aerosols for up to 3 hours, up to 24 on cardboard, and 2-3 days on plastic and stainless steel.
A new National Institute Of Health (NIH) study will predict the number of undetected COVID-19 cases by testing participants for antibodies to the virus.
The U.S. CDC and

National Veterinary Services Laboratories (NVSL) confirmed the first cases of COVID-19 infections in two pet cats. However, at this time animal testing is not recommended.
Find out the latest about each state's stay-at-home order and when they plan to reopen.
COVID-19 and other illnesses
Why worry about coronavirus when the flu kills so many people?
COVID-19 is twice as contagious as the flu, as well as has a much higher mortality rate. Additionally, persons who have contracted COVID-19 may be asymptomatic for up to 14 days, and some may not show symptoms at all during which time they are very contagious. Finally, while a vaccine is available for the flu, it may be long before one becomes available for COVID-19.
More information: https://www.cnn.com/interactive/2020/health/coronavirus-questions-answers/#can-students-expect-to-go-back-to-school-anytime-in-2020
Can I have the flu and coronavirus at the same time?
Yes, while they share similar symptoms, testing positive for either doesn't exempt you from having the other. 
More information: https://www.cnn.com/interactive/2020/health/coronavirus-questions-answers/#can-students-expect-to-go-back-to-school-anytime-in-2020
How do I differentiate between seasonal allergies, the flu, and COVID-19?
While it is imperative to contact your healthcare provider in such a situation, some indicators that can help you understand your illness.
Source: https://www.healthline.com/health-news/flu-allergies-coronavirus-different-symptoms
Managing COVID-19 stress
While it is important to stay vigilant, if one is knowledgeable on how to maintain and improve our health from here on, this can become a period of growth.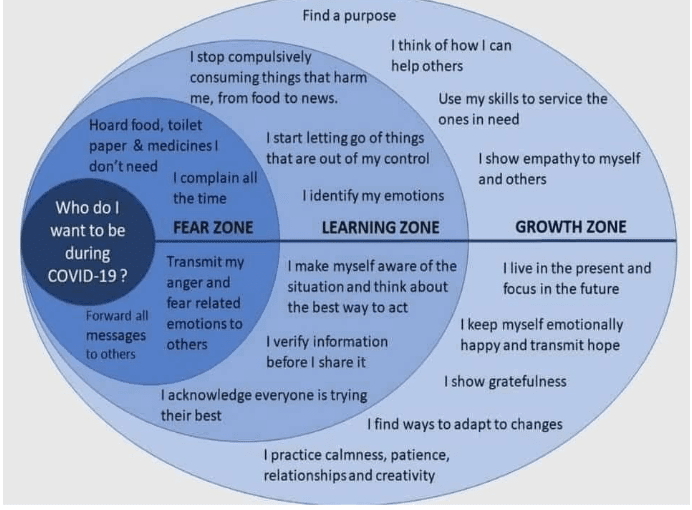 New Discoveries on COVID-19